October 23, 2023
Posted by:

FCS Compliance

Category:

News, Property Market

Proliferation Financing for Designated Non-Financial Businesses – What This Means for the Property Market
Written by Caroline Walters AICA, Director of Operations, FCS Compliance
---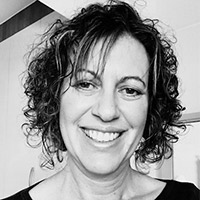 HMRC's latest update in relation to proliferation financing states that there is a requirement for Designated Non-Financial Businesses and Professions to carry out proliferation financing risk assessments.
So what exactly is proliferation financing and are you a Designated Non-Financial Business (DNFB)?
Definitions:
"Proliferation financing" is broadly defined in Regulation 16A(9) of the Money Laundering Regulations 2017 as:
"the act of providing funds or financial services for use, in whole or in part, in the manufacture, acquisition, development, export, trans-shipment, brokering, transport, transfer, stockpiling of, or otherwise in connection with the possession or use of, chemical, biological, radiological or nuclear weapons, including the provision of funds or financial services in connection with the means of delivery of such weapons and other CBRN-related goods and technology, in contravention of a relevant financial sanctions obligation." – Source: The Law Society
Designated Non-Financial Businesses and Professions (DNFBPs) are defined by the Financial Action Task Force (FATF) as Real Estate Agents.
---
The latest update from HMRC in 2023 stated that, firms as DNFBPs must carry out proliferation financing risk assessments – either as part of the existing practice-wide risk assessment or as a standalone document. The practice areas that have been identified as higher risk include trade finance, commercial contracts and shipping.
Although this may not seem like an obvious risk to the real estate market, it is essential to thoroughly scrutinise any transactions. Property transactions can provide a less obvious way to hide illicit finance through complex company structures and property ownership. Consideration of the application of enhanced Customer Due Diligence and the identification of any red flags, will help to ensure that firms are appropriately mitigating the risk of proliferation financing via a secondary source such as property.
Jurisdictions are important to monitor in relation to red flags and as such you should be aware of the (FATF) Jurisdictions that are under Increased Monitoring and those deemed to be high risk. As an organisation, FATF sets the global Anti Money Laundering (AML) standards and compiles a list of countries that are high risk and those with weak AML controls, these are regularly updated and should be monitored for ongoing changes.
FATF and FATF-style regional bodies (FSRBs) continue to work with jurisdictions and report on the progress achieved by these countries in addressing their strategic deficiencies. Being on this list does not automatically mean that clients with connections to these countries have enhanced due diligence applied, but a risk-based approach should be actioned, taking into account all of the elements of the intended transaction.
FATF have a 'black list' of the countries that require enhanced due diligence to always be applied as they are high-risk jurisdictions, especially those that are high-risk in relation to proliferation financing, such as the Democratic Republic of Korea, Iran and Myanmar.
Further information on the individual country's recent FATF review provides more detailed information that you can take into account when applying a risk based approach. Recently added countries are Cameroon, Croatia and Vietnam. The UK is closely aligned with the FATF and therefore agents should monitor changes regularly and check for updates made by the FATF.
Senior managers must approve any proliferation financing policies, procedures and risks to their firm and establish a clear pathway to manage those risks. Overall, the risk of proliferation financing is likely to be low for the majority of the property sector, but an awareness of the risks and the thoroughness of your KYC will mitigate this.
Article written October 2023
---
Useful links: