WHO WE ARE
FCS Compliance (FCS) is an established specialist in the provision of AML compliance, consultancy and training for businesses covered by the Money Laundering Regulations – including estate agencies, art market participants, law firms, property auctioneers and high-value dealers. Our services are used by leading organisations, large and small, across the UK and major industry associations that demand the very highest standards.
MEET THE TEAM
Our highly-skilled and respected team are experts in financial investigation – each with a law-enforcement background across a number of police forces including City of London, Metropolitan, Thames Valley and South Wales as well as the financial services industry. Our collective wealth of experience means we not only understand the complexities of AML legislation, but critically, the measures needed to deliver absolute certainty and protection for you and your business.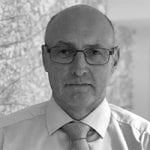 MALCOLM DRISCOLL MA MICA
LEAD AML CONSULTANT
Working for over 30 years in the Police Service in London in the investigation of serious and complex fraud and money laundering, Malcolm has an in-depth knowledge of how criminals seek to launder the proceeds of criminal activity on a global scale. An accredited NCA Mentor and Financial Investigator, Malcolm holds a Master of Arts Degree in Fraud Management and has extensive experience working alongside regulatory bodies, such as HMRC, the Law Society and the FCA. He is a member of the International Compliance Association (ICA) holding an Advanced Certificate in Anti-Money Laundering and Counter Terrorist Financing.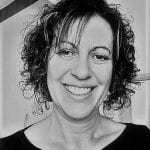 CAROLINE WALTERS MICA
SENIOR AML CONSULTANT
Caroline worked for Thames Valley Police for 13 years involved in the investigation of serious and organised crime, including fraud and theft, and working in the Child Protection Team. Since leaving the police service she has worked in both the UK public and private sector as well as offshore in the Channel islands as part of the health service ensuring compliance with patient healthcare regulations. Caroline is a member of the International Compliance Association (ICA) holding a Certificate in KYC and CDD.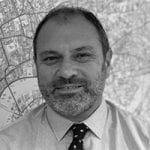 JONATHAN EVANS MICA
SENIOR AML CONSULTANT
Jonathan Evans was an Officer in South Wales Police for 30 years. He played a central role in the investigation and prosecution of serious crime including fraud, internal police corruption, financial investigation including money laundering and police disciplinary matters. Jonathan is a member of the International Compliance Association (ICA) holding a Certificate in KYC and CDD.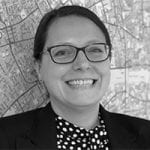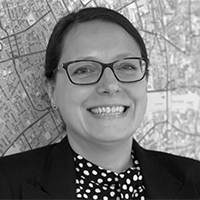 JEN SIWICKI BA (HONS) MICA
SENIOR AML CONSULTANT
With a background in both the NCA (formerly the Serious Organised Crime Agency) and the Economic Crime Directorate of the City of London Police, Jen specialises in the analysis and investigation of complex frauds and global money laundering cases affecting both private individuals and the business sector. She is a member of the International Compliance Association (ICA) holding a Certificate in KYC and CDD.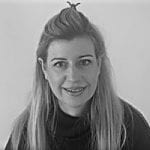 SUZANNE WHITE MICA
SENIOR AML CONSULTANT
Suzanne has over 25 years of banking and financial services experience, working for Halifax UK. While working in the sector she delivered a high standard of customer service, this within a regulated environment, with due diligence at its core. Suzanne is a member of the International Compliance Association (ICA) holding a Certificate in KYC and CDD.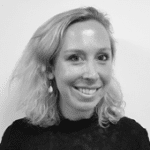 GEORGIE TARRY
SENIOR ACCOUNT MANAGER
As the first port of call for those needing help with their AML obligations, Georgie can quickly advise on the most suitable and effective ways that we can support you and your business. Contact Georgie to learn more about the range of services available from FCS Compliance, to seek guidance or to book you and/or your staff on an AML training course.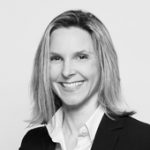 EMMA HERRIMAN
MARKETING DIRECTOR
Please get in touch with Emma if you are interested in working in partnership with FCS Compliance or are looking to add AML compliance expertise to your marketing programmes. We work alongside many leading UK industry associations and suppliers to bring vital AML solutions and specialist guidance directly to members and customers.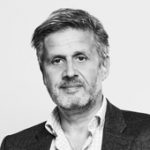 JAMES GOLFAR
MANAGING DIRECTOR
James has vast experience across a range of industries and is focused on building FCS Compliance into an industry-leading, full service compliance consultancy. James believes that by combining technology with the highest levels of customer service and subject knowledge, FCS Compliance will be the go-to partner.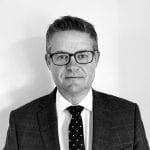 JERRY WALTERS MICA Dip. AML/CTF
FOUNDER
Founder of FCS Compliance, Jerry Walters, was well-recognised as a master of AML with an exceptional level of knowledge, experience and skills in financial crime investigation and law enforcement. Prior to setting up FCS Compliance in 2016, Jerry worked for Thames Valley and for the City of London Police where he was to gain over 30 years' experience in financial crime and fraud investigation, leading the prosecution of numerous serious and complex money laundering cases. In 2019, FCS Compliance was acquired by LonRes and, led by Jerry, FCS quickly became an established, respected leader in money laundering compliance, chosen by leading organisations and industry associations across the UK.
Tragically, in June 2021, Jerry unexpectedly passed away during a cycle ride in Wales. Though very much missed by all who knew him, Jerry's uncompromising dedication to customers continues to lie at the heart of the business and his passion for FCS Compliance to represent the gold standard in AML service provision lives on vibrantly through the expert team he built.
Is your company AML compliant? Call us today on 0330 043 2682