April 25, 2023
Posted by:

FCS Compliance

Category:

Blog, News

Anti-Money Laundering Under The Spotlight – Written by Caroline Walters, Senior AML Consultant, FCS Compliance
---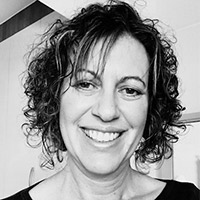 Anti-money laundering (AML) and economic crime is increasingly under the spotlight. And the government have responded with a new three-year plan designed to tackle corrupt elites and criminal gangs.   Costing some £400 million pounds and funded in part by the AML levy, it will mean increased resources, expertise and enhanced cooperation between government, law enforcement, supervisory agencies and the private sector. The aim is to recover an additional £1 billion in criminal assets over the next 10 years.
As criminals seek new ways to launder their profits, regulated agents must be aware of the inherent risk associated with crypto assets. It is possible to exchange crypto for cash on crypto exchanges however it's worth remembering that Crypto ATMs in the UK are unregulated and illegal.
It was recently reported that the FCA and Law Enforcement raided several sites around the Leeds area where illegal crypto ATMs were in operation. This serves as a timely reminder of the risks associated with cash purchases and the importance of establishing the source of funds and source of wealth where agents have concerns.
Regulation and compliance continue to develop in the world of crypto but in the meantime, caution is needed when dealing with any funds that involve the use of cryptocurrency and policies procedures and risk assessments should reflect the mitigation applied if these types of funds are being used.
Like many other areas of business where large amounts of money exchange hands, property will always be an attractive proposition to the money launderer. Inevitably, this means that regulated sectors must have robust systems and controls in place to assess their own level of compliance and to ensure that risks are mitigated.
Regulated firms must regularly review the effectiveness of their current systems and procedures to ensure that any weaknesses and or gaps in Customer Due Diligence (CDD) are identified.
The way for an estate agent to achieve this is by establishing an independent audit across their business. An audit, file review and specialist training will help to both prevent firms from breaching money laundering regulations and identify those areas which need improvement.
We know that many businesses struggle with the identification of beneficiaries hidden behind 'ghost' companies and opaque offshore companies and trust structures.  Having clear guidance around this complex area of AML will help businesses remain compliant and avoid HMRC fines.
The landscape is ever-changing and regulations and regulator advice is being continually amended. The sanctions regime is updated on a daily basis with red alerts flagged against enablers and sanctioned individuals.
It has never been more important for businesses to seek advice, especially if they have no clear system in place for applying AML measures.
Property professionals are required to have procedures in place not just for customer due diligence but also for audits, testing the effectiveness of existing AML systems and understanding verification checks and their limitations. Failure to comply with money laundering regulations can result in heavy fines and other penalties.  If your business hasn't conducted an independent AML audit in some time, now might be the right time to think about hiring an external specialist for an up-to-date review.
Article published: April 2023