July 10, 2022
Posted by:

FCS Compliance

Category:

Blog, News

Ask The Expert: UK Art Market – Update on Sanctions and Bans
Paula Trommel – Senior AML Consultant, FCS Compliance Art Division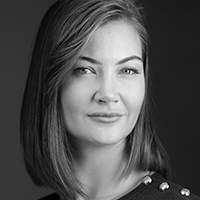 UK Art Market:  Update on Sanctions and Bans
In response to the Russian invasion of Ukraine, a variety of international sanctions have been imposed, which affect the art market. The scope of the sanctions regime is wider than the UK the anti-money laundering regulations; in that sanctions apply to all entities, not just regulated art market participants; the result being that no business in the jurisdiction may transact with a sanctioned individual or entity.
In addition to sanctions, there have been various bans imposed as a result of the Russian invasion. Following the lead of the US, EU and Switzerland, the UK in mid-March introduced a ban on luxury goods prohibiting the "sale, supply, transfer or export, directly or indirectly" [1] priced above 300€ to Russia or Belarus as well as to any sanctioned individual, wherever the person or goods are located.
The UK then expanded this general ban on luxury to a prohibition on trade with any person connected with Russia [2]. However, there is no precise definition for "connected". It is up to the art market to define "connected" to Russia. Almost certainly, "connected" includes people living and working in Russia. But, other possible definitions of "connected" might include: Russian taxpayers who reside outside of Russia; and Russian passport holders residing outside of Russia, but not paying any taxes in Russia. The list of possibilities goes on.
In addition to the ban on luxury goods and the prohibition of making luxury goods available to those "connected" to Russia, on 4 May, the UK Foreign Secretary Liz Truss announced a country-wide prohibition banning certain services to Russians, such as accountancy, consultancy and public relations. The question is whether the service ban is limited to companies whose core business is one of the above services. Or, does the service ban extend to art market services in the form of valuations, provenance research or art advisory?
Although there may be more clarity when the service ban is implemented into law, an implementation deadline has not yet been announced. Until Foreign Secretary Truss' service prohibition becomes law, a cautious approach would dictate not providing any art-related services to Russian clients.
There is no reason to believe there will be an end any time soon to the bans or sanctions, as individuals and entities are regularly being added to the sanctions lists. To avoid falling foul of either the bans or the sanctions laws and the strict civil and criminal penalties, it is more important than ever to be fully alert:
to knowing who the clients are with whom one is transacting;  
where property and funds are being sent;
and from where funds are being received.   
Vigilance is the watchword.
[1] ec.europa.eu/info/sites/default/files/business_economy_euro/banking_and_finance/documents/faqs-sanctions-russia-luxury-goods_en.pdf
[2] www.gov.uk/government/publications/russia-sanctions-guidance/russia-sanctions-guidance
About the author
Paula's particular strengths lie in her art market and regulatory experience. While at the Financial Conduct Authority, the UK Regulator, she was responsible for the investigation of financial crime cases, including money laundering, putting her regulatory knowledge to use. At Corinth Consulting, she gained extensive international experience in designing and implementing compliance and anti-money laundering programmes. Her art world experience comes from working with the Fine Art Group as well as Christie's legal and compliance departments.
Her recent publications include articles for Artribune in Italy, as well as The Art Newspaper and she has participated in panels such as the London Art Business Conference as well as the Dallas Art Fair in the US.