July 10, 2022
Posted by:

FCS Compliance

Category:

Blog

Ask The Expert: The importance of registering with HMRC
Malcolm Driscoll – Lead AML Consultant, FCS Compliance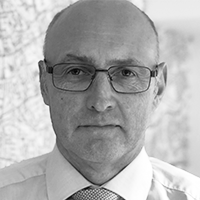 The importance of registering with HMRC
One of the most common fines issued by HMRC for breach of anti-money laundering legislation is for non-registration. Businesses that need to be AML compliant to trade, must register with HMRC, it's that simple.
As an example, one of the largest fines recently issued to a property firm was £52,000. It was an auction house, that had failed to apply for registration at the required time. In their defence, they said, "We were unaware that we had to register, and even our tax and AML advisors were unaware that we should." But it turned out that for HMRC this was no defence and the fine was issued.
If your business is covered by the latest UK Money Laundering Regulations, you must register. It's simply non-negotiable. Like car insurance, the onus is on you to ensure that you have registered, it's not on HMRC to tell you that you need to do it.
And the penalties are onerous. A breach means you could be fined for every year that your business has been non-compliant and trading. The numbers stack up pretty quickly.

Registration is through the HMRC (AML) website. The form takes a little time to complete and it may be that you're not able to answer all questions. But my advice would always be to complete the application as far as you can and wait for HMRC to come back to help fill in the gaps.
A word of warning though – registration means that you'll be on HMRC's radar from the moment you click submit which means you must have the pre-requisite documentation for AML in place including a firm-wide policy and procedures manual, firm-wide risk assessment, and training for all relevant employees. Don't leave it until after registration!
Of course, there will always be people prepared to chance their arm and decide not to get in touch with HMRC. But to those people, I'd say be wary. HMRC have a habit of seeking them out and it's just not worth the cost – monetary or reputationally.
About the author: You can learn more about Malcolm and his expertise on the 'About Us' page here.