January 28, 2022
Posted by:

FCS Compliance

Category:

Blog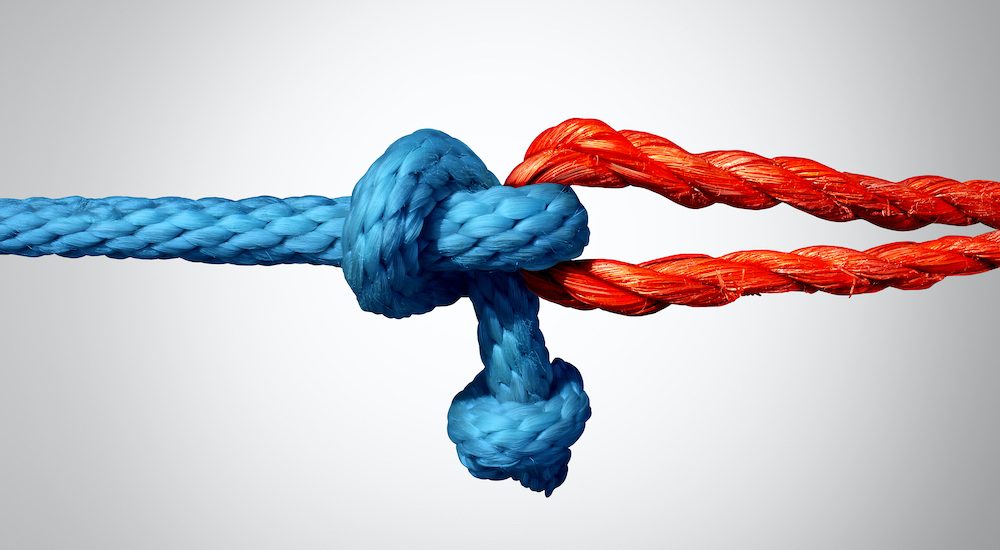 Ask The Expert: 
Caroline Walters, Senior AML Consultant, FCS Compliance

AML compliance is simple – if you need to be compliant to trade, then you must have the correct procedures in place.  But there are areas within the legislation which on the surface feel less clear cut and for many, reliance is one of them.
On a day-to-day basis we find that reliance is cause of much confusion, but it's actually quite straightforward once the basics are understood.
Reliance takes place when one registered professional, such as an estate agent or art market participant (AMP), undertakes their own Customer Due Diligence (CDD), enters into an agreement with another registered professional and has to rely on that person's CDD to complete the transaction.
---
It sounds complicated but it's not!  Here's a working example:

A buying agent finds a house for his client.  The CDD on his client has been carried out and that's all fine. The buying agent finds the perfect house for his client, but in dealing with the selling agent has no direct contact with the actual vendor of the property. In order to proceed with the sale the two agents enter into an agreement whereby each has access to the CDD carried out on their respective clients. But it doesn't end there.  There is a responsibility on both agents to check that the CDD on their counterpart's client has been carried out correctly.  It's not enough to rely on third party evidence without having checked it out and ensured that it's complete. 
This example is a property one, but the same scenario applies to art market participants too – just substitute the professions and houses for art and you get the idea.
---
In checking a fellow professional's CDD there may be gaps which are difficult to fill.  But you must show that you've made every effort to do so. 
This may include running Politically Exposed Person (PEP) checks, reviewing Land Registry documents and the like – essentially demonstrating to HMRC that you have done everything possible to complete CDD.  And you must record this and hold on to the findings for up to five years. 
Make sure that the work is well documented – five years down the line, the details of the transaction may not be quite as clear as they were at the time they took place. 
This is one aspect of reliance.  But just as important is the running of CDD checks on each agent by the other.  At its most basic this means ensuring that both parties are working for a registered business.  And it's surprising how many are not AML registered (with HMRC).  Whether you're an agent or an AMP, the onus lies on you to check. If you are in the estate agency business and are a LonRes member, ResCheck* fulfils this obligation, subject to Reliance.**
As with all things in life, there are areas where things feel a little less clear cut.  Interior designers for example don't necessarily fall under the regulations when letting out a property (under the 10,000 euro a month threshold), but do fall under them when the tenant becomes a buyer and a selling agent gets involved.
Similarly relocation agents, taking a commission on finding overseas clients a place to work and live, will also need to comply with third party reliance. 
For the art world, reliance comes into play when AMPs work together to complete on the sale of an art work on behalf of their respective clients.
While on the face of it sharing buyer/seller contact details with a competitor could appear problematic, in reality client information shared for AML purposes cannot be used for commercial gain.  Also it's worth bearing in mind that reliance can be given to a third party – such as FCS Compliance – to carry out.
Just to remind you, reliance is all about risk assessment – identifying whether a person represents a high risk or not.  Verifying documents is key to this.  Ensure that there is physical proof of an address, email proof is merely a back-up. 
Incorrect identification documents – such as a provisional driving licence – are not acceptable.  Neither is failing to find a source of fund information.  And, to add to the list, knowing a person a long time is no line of defence, physical proof in the form of bank statements is what's needed here.
Reliance forms a central part of the AML process and without it you put both yourself and your business at risk.

– January 2022 – 

---

About the author
Caroline worked for Thames Valley Police for 13 years involved in the investigation of serious and organised crime, including fraud and theft, and working in the Child Protection Team.  Since leaving the police service she has worked in both the UK public and private sector as well as offshore in the Channel Islands as part of the health service ensuring compliance with patient healthcare regulations. Caroline is a member of the International Compliance Association (ICA).


---
*ResCheck is the agent-to-agent anti-money laundering (AML) compliance service from LonRes which covers the critical requirement of conducting due diligence on the other agent in a sub-agency relationship. This established tool allows you to continue with your business as usual, safe in the knowledge that as a sub-agent you are compliant with AML obligations. For further information please contact Beth Findlater – beth.findlater@lonres.com.
**N.B. The meaning of Reliance and your ability to rely on information provided by another agent relating to a vendor/purchaser/landlord/tenant or the information provided on an agent by ResCheck should be undertaken in accordance with Regulation 39 of the MLR Regulations which states 'You may rely on another person (another regulated individual) who is subject to the MLR or equivalent to carry out CDD, but you remain liable for any failings'. 'Relevant Person' upon which reliance can be placed can be found within Regulation 8 of the ML Regulations and includes another estate agency business.